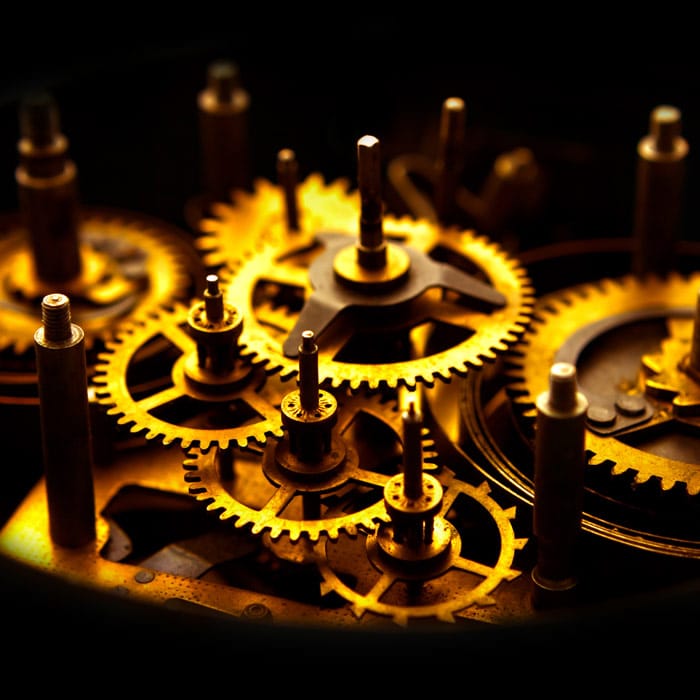 A clock overhaul consists of the total dismantling of the entire movement, inspection of every pivot, and every bushing hole to determine the best the repair process.
Sometimes with broken mainsprings there is damage to the wheel train on the pinions and pivots. All this is looked over with magnification.
After all this, its time for the ultrasonic cleaning machine with the clock cleaning solution to be sure we get off all the old oil that has solidified and became an abrasive rather than a lubricant.
Proper rinsing is required followed by the drying process. This tedious process is then followed by pivot polishing and rebushing, where it is required (we use high quality bushings, usually bronze).
Then comes the rebuilding of the clock movement, piece by piece, and then testing.
Finally we use the most advanced timing equipment in the industry to ensure the clock keeps proper time before it comes home to you.
ALL clocks we repair come with a warranty that EXCEEDS industry standards!
Please call before bringing your clock in because we may be out on a house call.
You can drop your clock off anytime at our Charleston, SC location Monday – Saturday, 10:00am-5:30pm.
We are currently NOT accepting any mantel or wall clocks for repair.
Clock Repair Services (Our service area includes): Savannah, GA, Hilton Head, Bluffton, Charleston, Summerville, Moncks Corner, Isle of Palms, Sullivans Island, Johns Island, Folly Beach, North Charleston, Georgetown, Mt Pleasant, Waldo, Edisto Island, West Ashley, Ladson, Goose Creek, Kiawah Island and several others.
The Clocksmith
Bryan Smith, 4th Generation
Serving Savannah GA, Hilton Head and Bluffton SC
2037 Maybank Hwy
Charleston, SC 29412
(Located inside the Terrace Oaks Antique Mall)
843-327-0455
Email me
Member of British Horological Institute and NAWCC since 1993