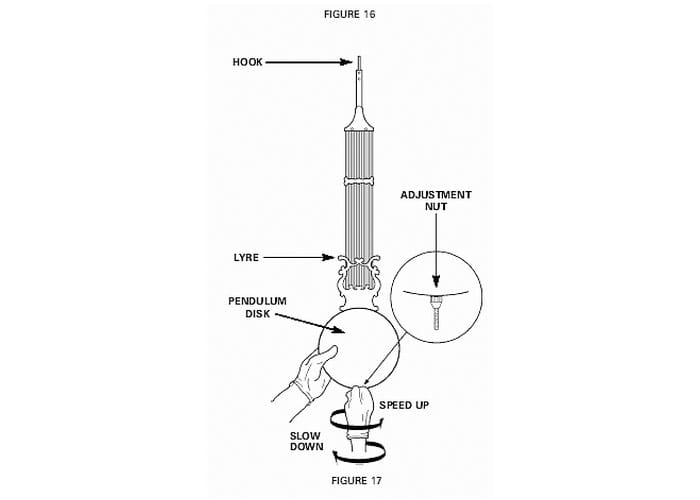 My pendulum clock is running slow/fast:
With a clean, cotton glove or cloth, stop the pendulum.
Using your left hand, hold the pendulum bob securely.
Using your right hand, turn the adjustment nut at the bottom of the pendulum a half turn to the right to speed up the clock or to the left to slow it down.
Reset the time on the clock.
Allow 24-48 hours before readjusting again, if needed.
If you try this and it doesn't give satisfactory results, there might be something else causing this problem that might be more serious – give us a call 919-649-0120.
We are currently NOT accepting any mantel or wall clocks for repair. Grandfather clocks only (Mobile in home service for Raleigh, Cary, Apex, Holly Springs and Fuquay-Varina only).
The Clocksmith
Bryan Smith, 4th Generation
Raleigh, NC
919-649-0120
Email me
Member of British Horological Institute and NAWCC since 1993